Arthur Mellows Village College.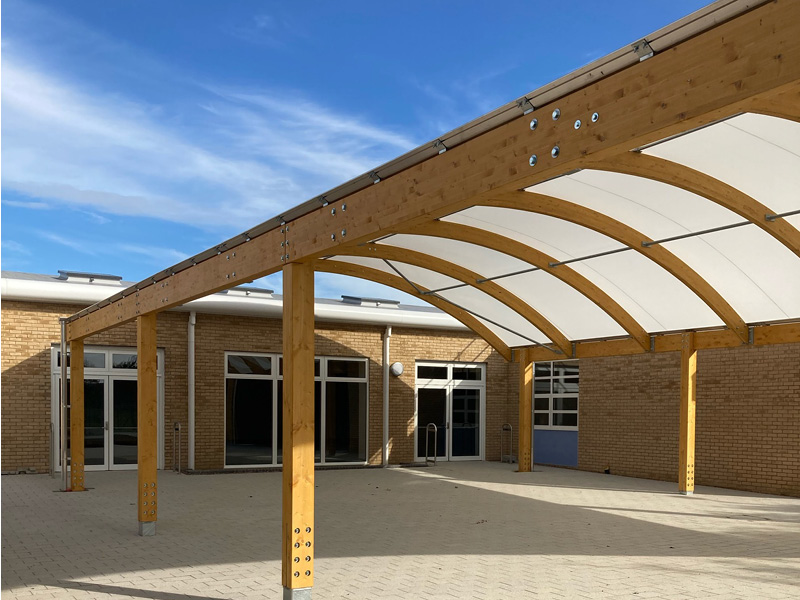 Probus were invited to tender for this (current) project by the College and its consultants PDG Architects.
The resultant tender prices were over the client's budget but following our extensive value engineering exercise we were awarded the contract.
The new facility will provide a much needed and up to date sixth form social and study space, connected to the existing building, for the students.
The project consists of a single storey extension block of gross internal floor area 753 sq m with traditional trench fill and pad foundations together with partial beam and block flooring.
The superstructure is a steel portal frame, masonry cavity wall construction topped with a single-ply membrane shallow pitched flat roof.
There has been extensive associated external works and underground drainage.
The contract has necessitated alterations to the existing building to facilitate the new extension including the creation of new access corridors along with an isolated lobby entrance extension to the front of the existing block.
The contract period has seen construction works progress throughout the students' terms time and is necessitating close liaison between the school and our site operations,
We are utilising our tried and tested processes, specific to the education sector to ensure we mitigate any disturbance to the live teaching environment.


If you are currently looking at a development project or in need of a trusted and highly regarded building contractor get in touch with the friendly team at Probus Construction to discuss your future plans and see how we can help.